April 4th, 2016
Knox Carpets Kilsyth
It happens more often than you'd think. We receive a call from a current or prospective customer, fully confused about moving forward with installation. They're stalled for creativity and having difficulty seeing the big picture. They can't see beyond the color or style of their Knox Carpets flooring solution, and understand what the look and feel of their dream home or business will be.
We can fully appreciate neuroticism in this capacity. It's one of our favorite parts of our job. After all, can you even imagine how many extensive conversations we have in the workplace, geeking out about different stylistic qualities of products being introduced into our inventory? They can go on for hours. We examine the color, the material, the thickness, the softness, the durability, the maintenance, the pill, the list goes on and on. Sometimes there are even spirited debates between opposing schools of thoughts. The enthusiasm reaches fever pitch. Democracy normally wins, don't worry.
So you can rest assured knowing that we're more than comfortable having these conversations with you. We'll talk you off of the ledge and align on the entirety of your interior decorating scheme. Our decades of experience mean that we've seen it all—the good, the bad, the ugly. We can work these conversations several different ways. If you're deadest on bamboo flooring or a carpet of a certain color, but you're unsure of what to do with the rest of your home, that's no problem in our books. We're happy to make recommendations on fixtures and furniture that will go best with a style. Thinking a lush carpet? You're probably looking for a comfortable room with soft textiles and furniture to complement. More of a functional space with vinyl or bamboo flooring? No problem—we're thinking simple lines and durable furniture.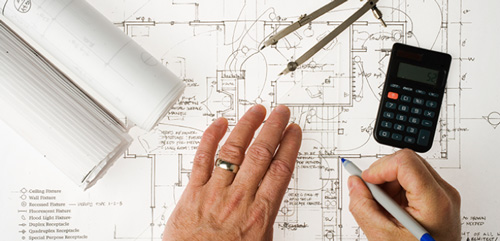 The other end of the spectrum is a fully designed room, that needs updated flooring. This is why we love our in-person valuations so much. When we're in your space and fully understand your needs, we can make comprehensive recommendations which span the pricing scale. You may have already invested the bulk of your interior design budget on art which is very important to you or custom fixtures. This doesn't mean that you should have to sacrifice the quality of your flooring. This is a lifelong investment in our minds, and we want to treat it as such. From the brainstorming process through installation and beyond, we will give you our 110%.
So get off that ledge! You're experienced hands which want your experience to be smooth and positive. Instead get excited about the transformation which your dream home or business is about to undergo. The monetary value may skyrocket, but it's the experiences and memories that you'll make with your loved ones in the space, that will truly be priceless.
Questions? Give the Knox Carpets team a call. We're happy to answer anything on your mind and begin the process of choosing your dream flooring solution.