July 31st, 2015
Knox Carpets Kilsyth
Knox Carpets is so proud of the work that we've done with the wide variety of customers. We've come to call each and every one of you, family. Our customers range from huge businesses in every industry to huge families and everything in between. You have so many options for carpets in Australia, great ones even, and the fact that you've chosen us is an honor and a responsibility.
It's a great responsibility for us to deliver quality work for you because we take your happiness very seriously. We challenge ourselves to work fast and work smart, so that you can be back in your home or business as soon as possible. There's no room for error here. This is your home or your business, your temple and safe place. Pardon the flooring pun but we know that it truly is the foundation of your business or home. If not done correctly, you will notice day in and day out, we don't want that to happen.
We thrive on feedback from you. Constructive criticism backs the very ethos of our company. There is no pinnacle, no crux for us. There are companies in this industry who are fine with the mediocre, with baseline materials, minimal textile advancements and shoddy workmanship. That will never, ever work for us; You have our word. For us, there is no staying stagnant. There are only advancements in flooring technology, new materials and new methods of installment. With these advances are leaps and bounds in the expansion of the services that we can offer you. That's how we keep our rates so competitive, we always want to be at least one step ahead of the competition.
So far, we've been successful. But only you will know the gaps where we have room for growth. So let us know! We just want to make our best even better.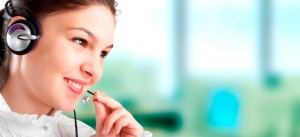 Conversely, if you've had a positive experience with our team, we'd love to know. Our team is so closely knit and so dedicated and passionate about what we do. Positive reinforcement only encourages us to work harder for you.
Whatever your feedback, it's equally important to us. It gets hung in the office, reiterated to all team members, discussed and solved. We appreciate the open communication.
There are multiple ways to get in touch with us. Give us a ring at 03 9761 6572. Or reach out using our contact form found here. We're in office Monday through Friday from 9am to 5pm. We're also available on Saturdays by appointment. If something comes up outside of these hours, leave us a message and we'll get back to you as soon as possible when business hours begin again.
Or feel free to stop on by! Our showroom can be found at Factory 10, 257 Colchester Road, in Kilsyth. We're always happy to sit down and talk through any needs that you may have. We can show you samples of different flooring types, explain the process and clear up any questions that you may have.
Look forward to hearing from you soon!